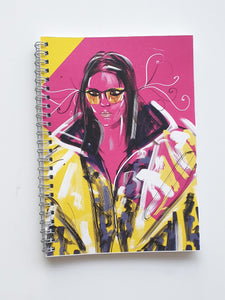 Enjoy writing in this fashionable notebook/journal. If you leave it on your desktop, it adds a touch of colorful elegance to your workspace.
Fashionable cover with Kendall in Versace.
Size: 14.8 cm X 21 cm (5.8 inches X 8.3 inches).
70 ruled pages.
Printed on professional quality, heavyweight 300 gsm paper.